Bonsaiwithromano
I must say I'm impressed with the amount of new buds that the tree has produced after the initial styling. I treated the tree with Oleum Tuesday last week and it still looks like the tree is covered in oil. I like the lush green look that Oleum gives the trees.
Here is a close up of the tree. You can see that the tree is showing signs of growth. The weeds in the bag are also starting to be more visible.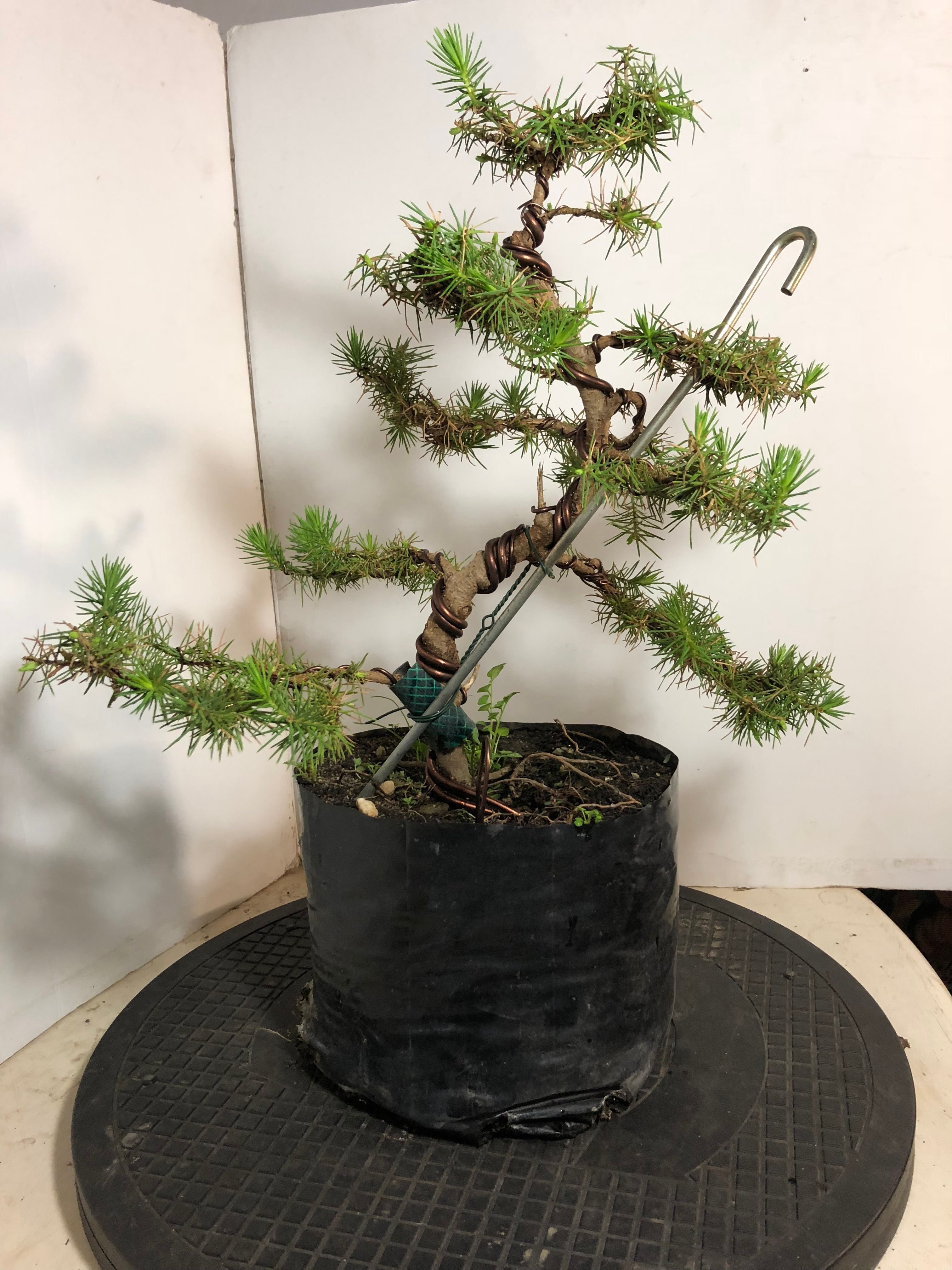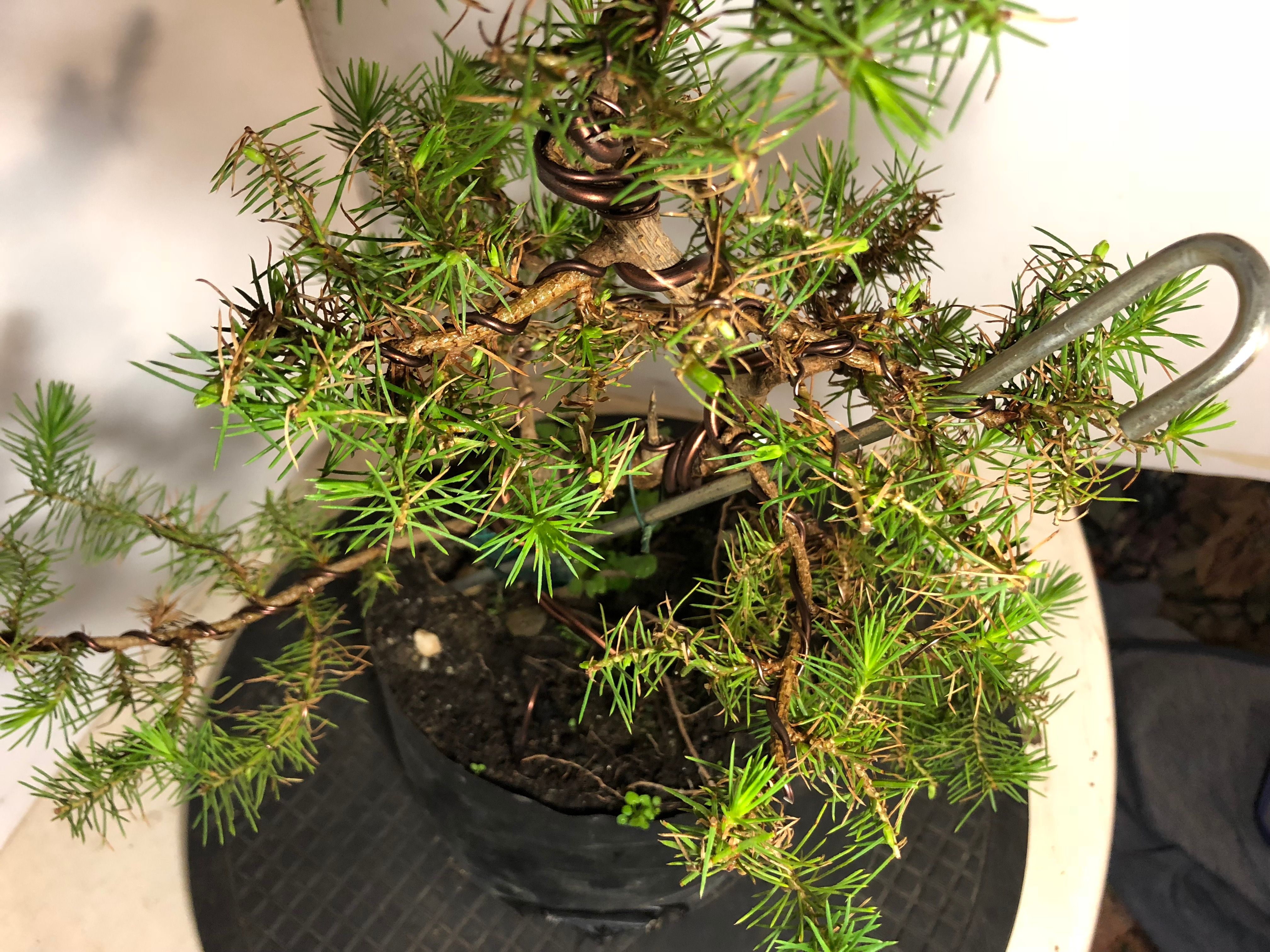 All the branches are still in place and where I wired them to be. I just hate it when you wire a tree and it gets a few knocks and then everything is out of place. I make sure to hide these newly wired trees in plain sight. Under the cover of the other trees and benches.
Talking about wire. I saw this mess on my table yesterday…
View original post 229 more words